Resources for every ministry.
The Foundry Community
Reaching the "What Now?" Point in Ministry
Lead your faith community to discover hope this Advent season.
A Thrill of Hope is a 4-week church study invites individuals and communities to pause, breathe deeply, and learn to live into God's promise of hope in the person of Jesus. 
Learn More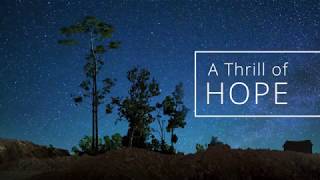 Revitalize Your Church Membership
Our Church, Your Home is designed to help you lead prospective members into an understanding of what it means to be part of the body of Christ in the Church of the Nazarene.