Eureka Children's Curriculum
Explore God's Word. Discover God's Love.
Eureka! is a new children's curriculum that will lead your kids to "aha!" moments as they explore God's Word and discover God's love. 
Kids are curious. They want to explore, learn, and discover things for themselves. Kids are more likely to remember and embrace a discovery they view as their own. Eureka! provides opportunities for faith discoveries to happen every week. Follow the curiosity of your kids and see where God leads!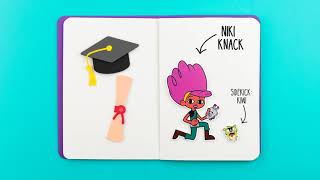 What is Eureka!?
At its foundation, Eureka! disciples kids by teaching them the fundamentals of studying God's Word—not only so they can grow in their faith today but also to equip them with the skills they'll need to study the Bible throughout their lives.
Instead of telling kids what they will learn, Eureka! presents a passage of Scripture, gives them the steps they need to explore the passage, and then challenges them to find out what the passage says about God and about us.
Try an Entire Lesson Free>>
Available for all age levels.
Eureka! equips kids with a lifelong biblical hermeneutic. In school playground terms, Eureka! gives kids the confidence to read the Bible even when adults aren't looking.
All age levels from preschool & kindergarten to older elementary explore and study the same Bible passages each week.
View Scope & Sequence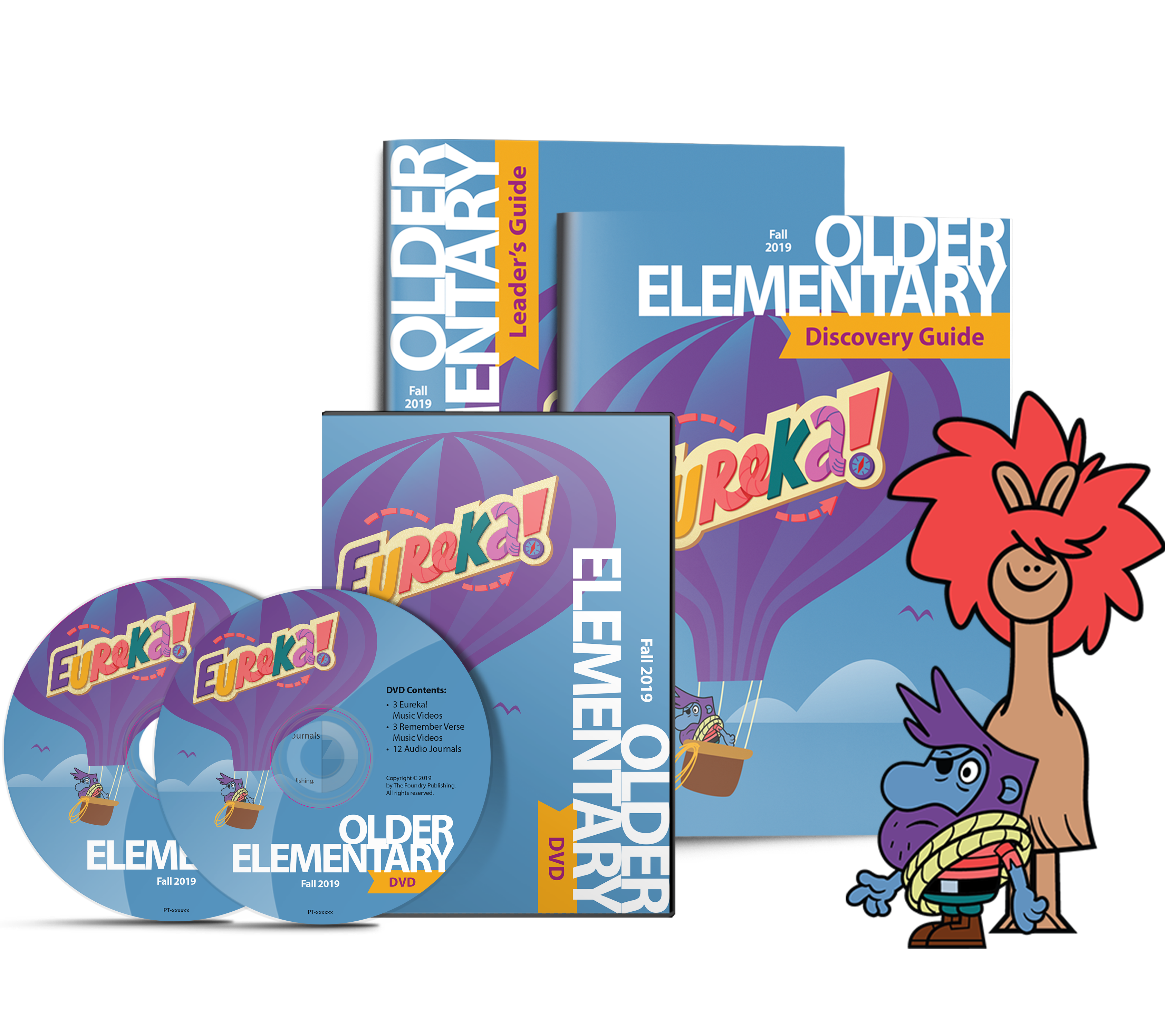 Older Elementary
Sir Neil and his trusty sidekick, Pam the Alpaca, will lead 3rd-5th graders on an expedition each week. From the audio Journal of Sir Neil to the decoder message, kids are brought into the adventure. As the story of God comes alive, Eureka! equips kids with the experience and confidence to read and explore the Bible. As they explore, kids will make faith discoveries each week.
View Leader's Guide Sample
Younger Elementary
Niki Knacks and Kiwi the Gerbil are ready for adventure. From Scripture memory videos featuring your favorite characters, to Niki's weekly tale of bravery, 1st and 2nd graders will use their explorer skills to uncover God's love. Each week is a new expedition into Scripture. Open God's Word, trust the Holy Spirit, follow the curiosity of the kids, and see where God leads.
View Leader's Guide Sample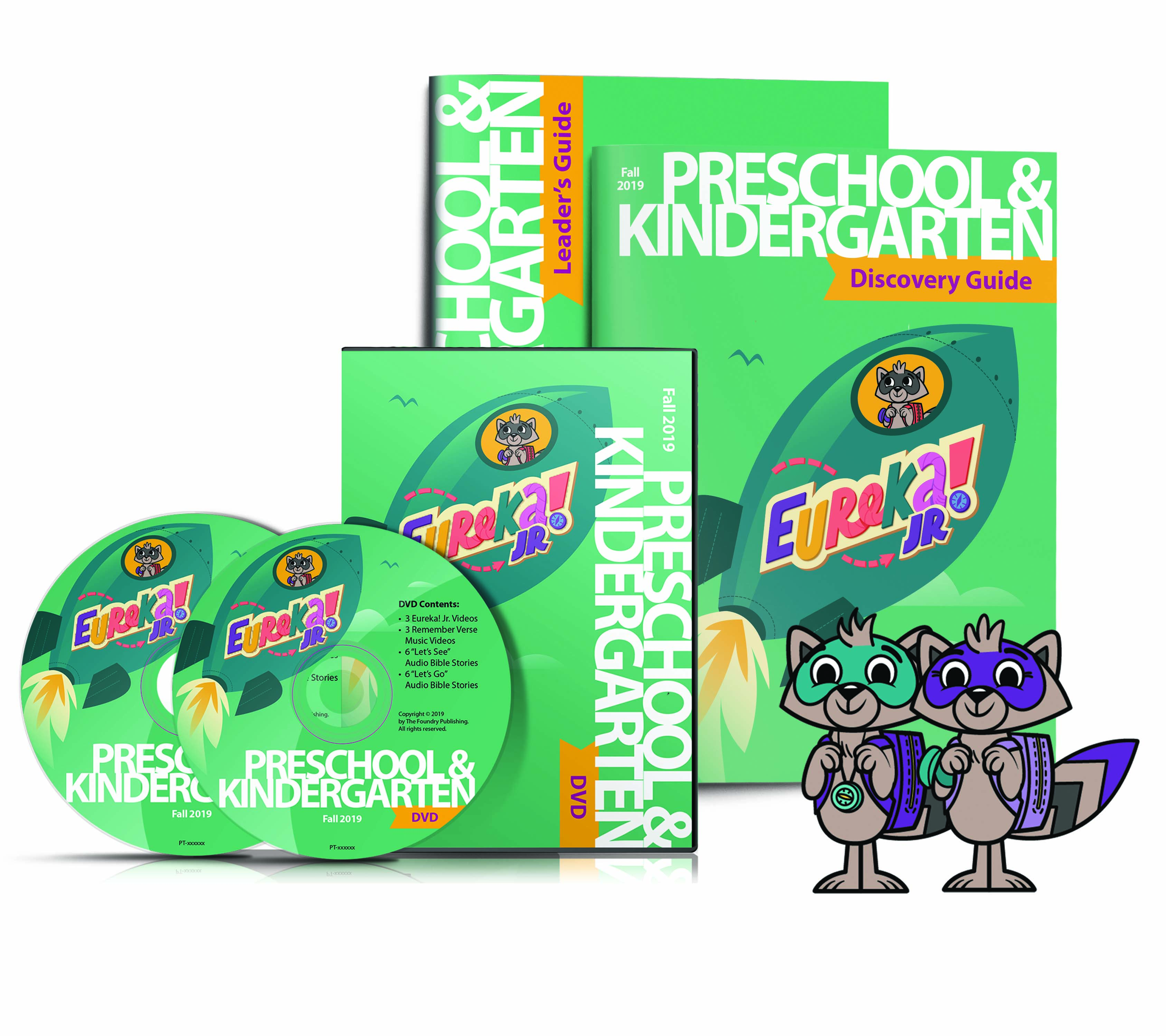 Eureka! Jr.
Kai and Scout need help as they explore. These two raccoons will be singing songs, telling stories, and helping preschoolers and kindergarteners memorize Scripture. Each week of Eureka! Jr. will engage little ones in exciting faith discoveries.
View Leader's Guide Sample
Stream Content in Classrooms
Eureka! is packed with all sorts of extras! Children's leaders can download and stream content anywhere with access to FoundryLeader.com! With the purchase of each Expedition Resource Kit and Leader's Guide leaders get access to those resources digitally as well as extra free resources.
Activities
Teaching Resources
Artwork for Character Files
Music Videos
Audio Journal Files
Songs for Classroom
Visit FoundryLeader
Get 2 free lessons of Eureka! for each age level!
Learn more about Eureka! from facebook live.